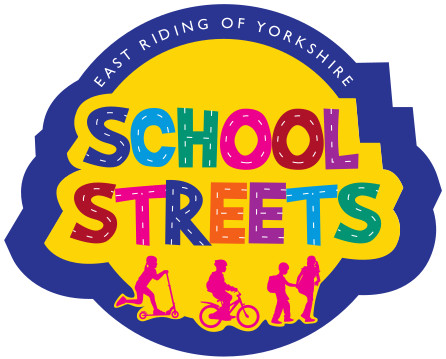 Airmyn Park primary school in partnership with East Riding of Yorkshire Council will soon be launching School Streets from Monday 2nd November, which is a pioneering scheme to transform the road outside our school, by restricting traffic.

We are seeking volunteers to help support the School Streets pilot; to ensure our pupils and families have a safe, enjoyable experience when arriving and leaving our school.
The success of School Streets depends on how quickly all of those who may be affected understand and accept the restrictions and how readily they adapt their behaviour. And that, in
turn, depends considerably on the presence of volunteers who can explain what's going on and why, to anyone who asks in a friendly, polite and positive way.

School Streets volunteers will play a key role in helping to communicate the wider benefits of School Streets not just to the school and pupils, but to the local community.
Volunteer support is absolutely critical and is particularly essential at the beginning of the pilot, as people who are used to being able to drive and/or park in the School Streets get used to discovering alternative routes, using the park and stride venues or change their travel habits altogether. Your role will help people to understand how they can help to keep the streets safer, reduce congestion and improving the environment around the school as well as supporting more sustainable ways to travel like walking, scooting and cycling.

The primarily role of a School Streets volunteer will inform drivers of the restriction and offering information and guidance, in particular, the location of the park and stride venues. The permanent signs, with details of the access restrictions times to the School Streets zone, will be installed at relevant places. Volunteers will need to explain the reasons for School Streets to passers-by and drivers from the footpath if asked. There will be a foldable information sign and cone to erect and pack away while the restrictions are in place in the morning and afternoon.

Volunteers, may also need to assist vehicles which either have a permit or are on the exemption list on entering the School Streets zone during the restricted times with the local Policing team offering support.

If you are keen to help make this scheme a success and become a School Streets volunteer, please contact the school office by tel:01405 762086 or email: This email address is being protected from spambots. You need JavaScript enabled to view it. to leave your contact details or for further information.

On site training will take place shortly before the launch in line with current Covid-19 guidance in partnership with Humberside Police and East Riding of Yorkshire Council.